Dr. Simon Tseytlin is the Chief Scientist of Tseytlin Consulting. He is responsible for development of all the mathematical models in our software and is the creator of the patents.
He has expertise in a wide range of fields: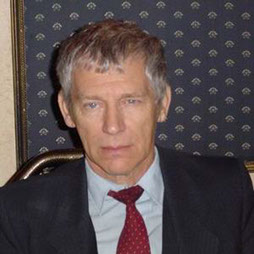 Hydrodynamics of non-Newtonian and two-phase liquids.
Heat and mass exchange in complex heterogeneous systems.
Hydro-dynamic testing of formations.
Reservoir simulation.
Well production optimization.
Mud logging and drilling monitoring.
Two- and three-dimensional electrodynamics and acoustics.
Magnetic hydrodynamics
Dr. S. Tseytlin graduated from the Moscow Institute of Physics Engineering with an MS degree in Physics.
He began his career in the Research Institute of Space Industry #1 as a Scientific Research Associate in the laboratory of nuclear and plasma engines.
At the same time, he graduated from the Moscow State University with an M.S. degree in Mathematics.
Three years later he completed a dissertation based on his research work and achieved the Ph.D. degree in Physics.
In 1992 he completed his second dissertation for Doctor of Science in Petroleum Engineering entitled "Methods of Early Detection of Gas Kicks and Thermo-hydrodynamic Calculations of Geophysical and Geo-technological Research of Wells".
During his career Dr. Tseytlin developed a number of novel methods and technologies in geophysics, drilling and production research of oil and gas wells.
You can see more information about Dr. Tseytlin's work on LinkedIn.
Please click here for the list of his US patents and publications.
You can e-mail Dr. Tseytlin at simon@tseytlin-consulting.com